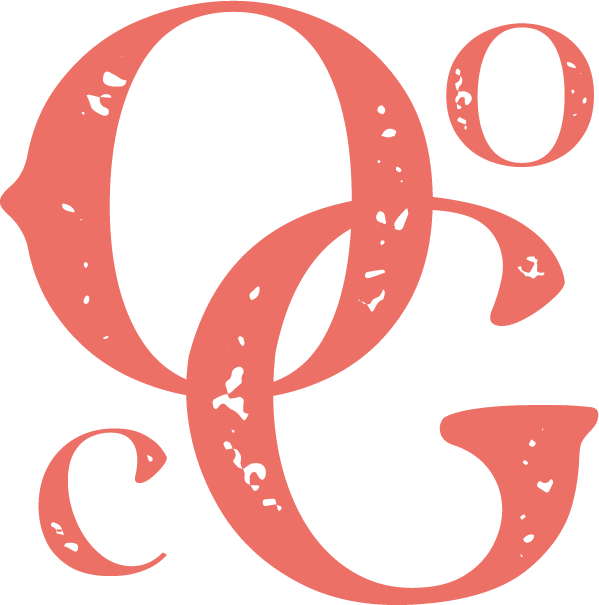 Here at the One O'Clock Gun, we pride ourselves on our hospitality, ensuring that our guests receive nothing but the best in terms of food and drink while under our roof. We manage this by partnering with local businesses that share our commitment to quality products and customer satisfaction.
One such business is The Great North Pie Company.
About the Great North Pie Company
Based out of Wilmslow, the Great North Pie Company began in a home kitchen, creating hand-crafted pies to sell at the local farmers markets. Since then, they have gone from strength to strength, developing their recipes and techniques to produce a range of pies that resonate with everyday diners and contest judges alike.
Their all-butter pastry is crisp and light, their fillings are bursting with flavour, and their flat, cylindrical shape (as opposed to the fluted shape of many other pies) has become iconic in pubs, bars, and restaurants across the North West. They worked with many local producers, sourcing top-quality ingredients, resulting in top-quality pies.
Visit website
Award-winning pies
The Great North Pie Company has certainly made a name for itself in the region and beyond. They've won numerous awards in different categories at the British Pie Awards, including the much-coveted Best Pie in Britain award. They were finalists in BBC Radio 4's Food and Farming competition in the Best Street Food and Takeaway category, beating off some stiff competition, and have been named the North West Fine Food Producer of the Year. That's quite the string of accolades, and each one is well-deserved.
A Pie for Every Palate
The Great North Pie Company creates some fantastic products, using only the finest ingredients. The recipe for each pie is developed over time, with plenty of taste testing in their kitchen until they get the combination of flavours just right. The result is a range of pies fit for a king (or queen). These are just some of their most popular creations:
Beef and Ale 14-hour braised Swaledale grass-fed beef, Manchester Union ale, roast carrots, roast celery, mustard seeds, coriander seeds, black onion, marjoram, and pepper.
Beef Mince and Onion Yorkshire grass-fed beef mince, roast onion puree, ale gravy, peas, redcurrant jelly, Worcestershire sauce, cinnamon, and white pepper.
Roast Chicken and Ham slow-roasted and shredded chicken, baked ham, ginger, nutmeg, lemon juice and zest, tarragon, parsley, fennel, and poppy seeds.
Classic Lancashire Cheese and Onion Dewlay's Lancashire cheese, caramelised white onion, white pepper, nutmeg, and Japanese breadcrumbs.
Spinach and Cheese Dewlay's white Cheshire cheese, spinach, white sauce, star anise, and black and white sesame seeds.
Of course, it doesn't end there. Their creative team of world-class chefs is constantly experimenting, looking to create the next culinary sensation to add to their impressive roster of pies.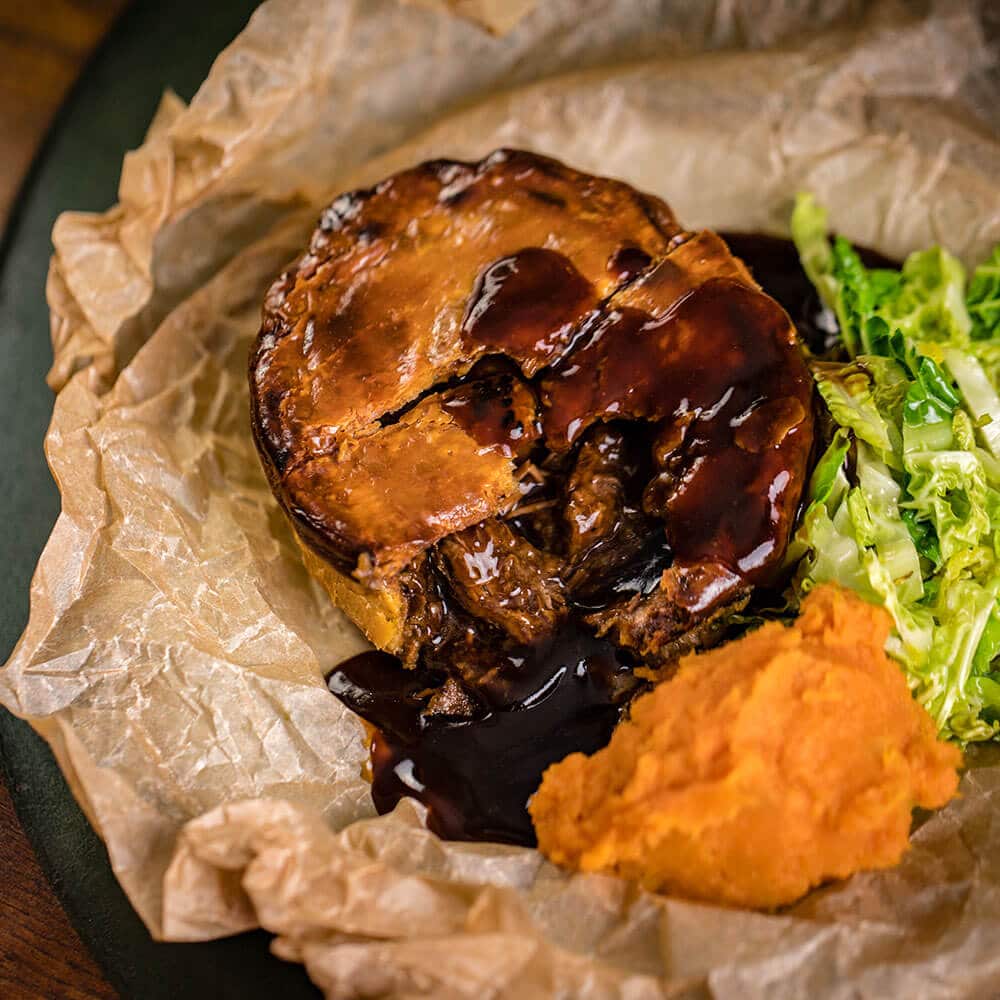 The Great North Pie Company at the One O'Clock Gun
We currently serve a selection of the Great North Pie Company's most popular offerings, here at the One O'Clock Gun. With options to satisfy both our meat-eating and our vegetarian clients alike, all pies are served with mashed potatoes and mushy peas, as nature intended.
Watch Video
Pop in for a Pie
We know that walking around the Albert Dock, checking out the various boutique shops and galleries, can make you hungry. That's why we recommend stopping off at the One O'Clock Gun to enjoy one of the Great North Pie Company's famous pies. Guaranteed to satisfy even the heartiest of appetites, it's the perfect comfort food in all weather conditions. Feel free to drop in unannounced or book a table online to make sure you get a seat.
Book now